Why should you order spare car keys?
A car in the modern world has long ceased to be a luxury item. A car is a necessity. Thanks to the car, people significantly increase their mobility and make travel more comfortable.
However, where there is comfort, new and unexpected problems often also appear. In this article, we want to talk about why any car owner should have spare keys.
Here at We've Got The Key, we've rounded up the top reasons why having a spare car key can make your life a little easier and, at times, save you a lot of stress.
Why do you need a spare car key?
So, here are our top 4 reasons why you should order a spare car key right now:
Car sharing. If you are not the sole owner of the vehicle, having a second set of car keys becomes a necessity.
Protection against theft or loss of keys. If you lose your only car key or if it is stolen, you risk losing access to your car.
Breakage protection. If your only key is broken, as well as if it is lost or stolen, you risk losing access to the car. Even worse, if you cannot determine the breakdown immediately, and will try to use the key. This can lead to extremely negative consequences, such as jamming the key in the car door or ignition.
If you locked the key in the car. This situation happens extremely often: the owner of the car slammed the car door and found that the keys were left inside. If you have a spare key, then there is no problem: you simply unlock the car with the second key. If there is no second key, you will need to seek help from a specialist.
As you can see, all the reasons why you should consider purchasing a spare key are more than important.
Where can I order spare car keys?
If you're looking to buy spare keys, you have two main options: order a key from a dealer or contact a private auto locksmith company. We will not consider a third possible option, such as buying a new key on marketplaces, because this is completely the wrong option on any side.
If you are ordering a new car key from a dealer, you will likely have to wait a few weeks from ordering to manufacturing, programming, and delivery.
If you prefer to go to a private company, then the cost of making a spare car key may be higher than in a dealer center (however, this is not always the case), but you can get a new key within 1-2 days from the moment you contact the company.
Order a spare car key from We've Got The Key
When contacting our company, you can be sure that very soon after the first call you will become the owner of a spare key for your car. We guarantee the quality of each key, as well as the fact that it will be exactly the same as the key ordered from the dealer.
To get more information or order an extra car key, just call us at 01603367100 or fill out the callback form. You can also contact us by calling one of our 56 local numbers, which you can find in the "Areas we cover" section.
Please note that we are currently running a promotion: when ordering one spare car key, you will receive a discount of up to 50% on the second spare key. After all, having two keys is good, and three is even better, isn't it? You can get more detailed information in this article or by calling us.
Our operators are here for you 24/7 and We've Got The Key provides services throughout the UK.
We are always happy to help you in solving any problem related to car keys.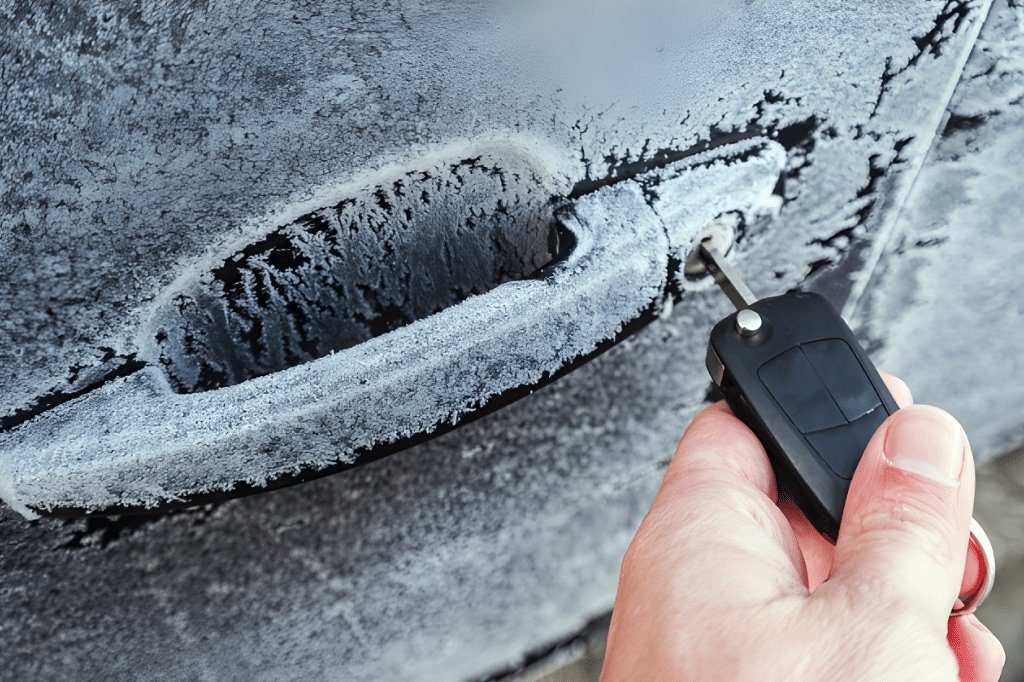 A Comprehensive Guide to Thawing and Preventing Frozen Car Locks Winter in the UK brings picturesque landscapes and festive cheer,