emergency auto locksmiths providing specialist services
Whether you are locked out of a car at home or on the roadside, having a reliable service you can trust to help you get back into your vehicle is crucial.
Here at We've Got The Key, we are a leading auto locksmith business committed to providing exceptional service with friendly customer support. Our team of locksmiths cover the entire UK and Ireland with a range of services, including emergency entry and car key replacement, to get you back in your car and on the road as soon as possible.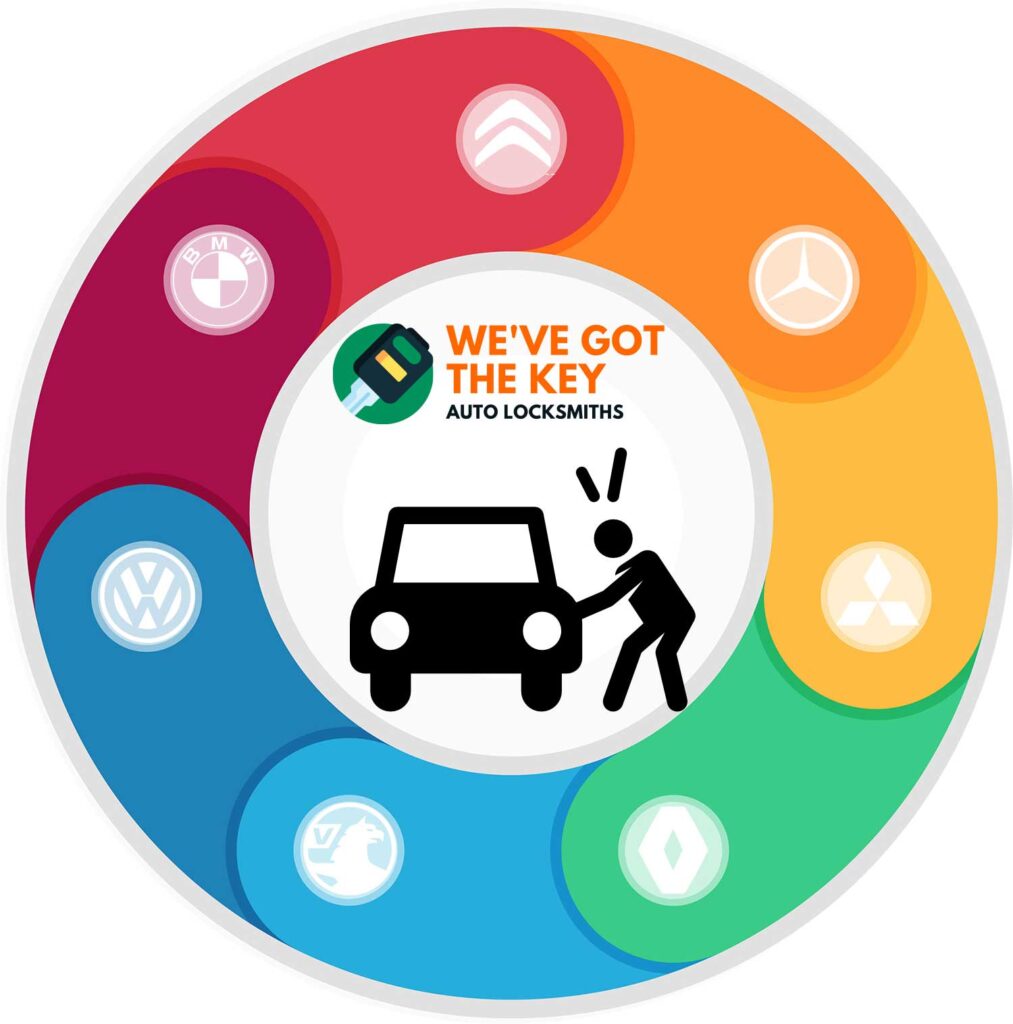 Whether your locks have frozen up or you require a new transponder fob, if you are locked out of your car, we can help you get back in. 
Trained in the use of specialist lockpicks that mimic the original key, our locksmiths are experts at retrieving keys locked in cars. Our methods are swift and non-destructive, allowing you to get back on the road without any further delay. 
Getting You Back in Your Car
Locked out of your car? At We've Got The Keys, our locksmiths are skilled in gaining access to thousands of makes and models of vehicles.
We are on hand 24 hours a day, 365 days a year to provide emergency car access services to assist with recovering keys locked in cars.