Professional van key replacement services
Van Key Replacement Specialists for the UK
If your van keys have been lost or stolen, organising a quick replacement is vital for ensuring you can get back out on the road.
Here at We've Got The Key, we are a leading auto locksmith business committed to providing quality services, including van key replacement. Our team of locksmiths cover the UK and Ireland, while our call handlers are on hand to offer exceptional customer support whenever you need us.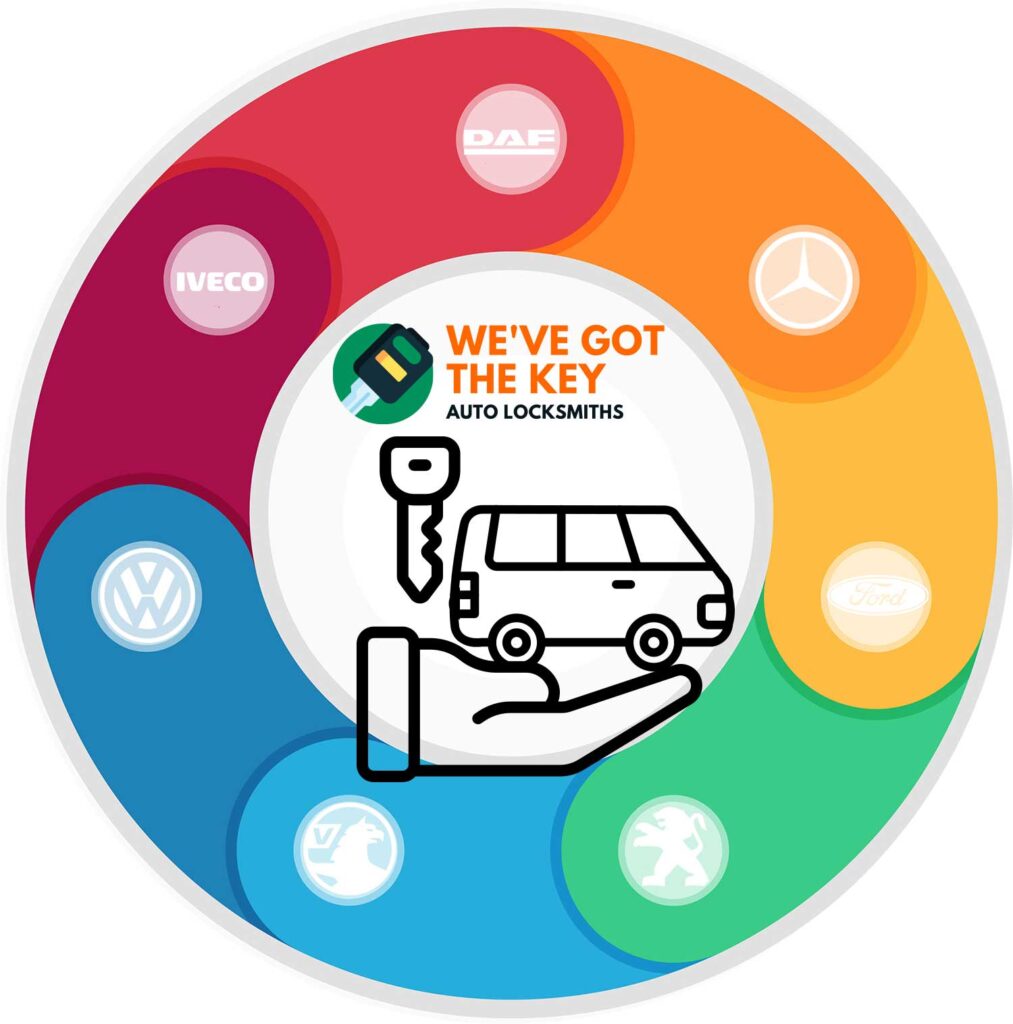 Replacement Van Keys Provided Any Time
When it comes to a van key replacement, we can often cut you an extra key from the original on the spot. However, many vehicles also have programmed remote keys, so organising a van key replacement on the roadside is unfortunately not as simple. 
As remote keys need to be individually programmed to work with the vehicle's security system, we typically need to cut the key with specialist equipment at one of our locksmith sites. 
We operate locksmith sites across the UK and Ireland to allow us to create replacement van keys, including programmed keys and fobs for your vehicle, hassle-free.
Van Key Replacement Experts You Can Trust
Our team of locksmiths provide van key replacements for all makes and models of vehicle. To create a new key, we require your vehicle registration document (VC5) and driving license as evidence that the van is yours before we can organise replacement van keys.