Top 5 reasons to choose We've Got The Key
In 2023, on the Internet, you can find a large number of companies that provide Auto locksmiths. To do this, simply enter into Google "vehicle locksmith near me" and select one of the many companies from the search results.
But today we want to talk not about other companies, but about what We've Got The key difference is from them. How in just a few years have we been able to raise the standard of customer service so much and become a niche leader?
We can say quite honestly that there is no magic in this. Just we put customer service at the highest level is its main task.
And here are just some of the reasons why hundreds of car owners across the UK trust us to solve car locks and keys:
More than 100 highly qualified Auto locksmiths in all regions of the UK. Wherever you are, in England or Scotland, London or a small town in Wales, our experts will always help you solve your car key problem. Due to the number of full-time specialists, we cover 100% of the UK.
Before starting every Car Locksmith undergoes mandatory multi-level training in our Automotive Locksmith Academy. Elements of training include theoretical and practical blocks. Future specialists learn how to work with locks and security systems of different brands and models of cars using the most modern equipment. Only after completing a full course of study, passing exams, and a long internship, do our employees start working.
Our car locksmiths use only the most modern equipment to solve problems with car keys and locks. We strongly say "no" to all irrelevant methods or methods that may cause damage to your vehicle.
Our call centre works for you 24/7, 7 days a week, 365 days a year. Yes, you can call us even at 3 am and be sure that our specialist will answer all your questions and guide you on the next steps to get your car back on the road as soon as possible. You can call us at 01603367100 or any of the local numbers that are available on "Areas we cover" page on our website.
We always guarantee impeccable quality of work to all our clients. More than 800 positive verified reviews on Trustpilot can tell you better than us about the quality of our service.
Over the years of work, we have really been able to show what a service is, focused on the client, and not just on the company's profit.
We are here 24/7 to serve you vehicle locksmith services of the highest quality, regardless of which service is relevant to you. We can make replacement car keys for you, reissue a lost or stolen key, or help you access your car or van (for example, when we have locked the vehicle and the only key is left inside).
Contact We've Got The key right now
To contact us, call any of the phone numbers listed on our website. You can also fill out a simple feedback form or email us at info@wevegotthekey.co.uk.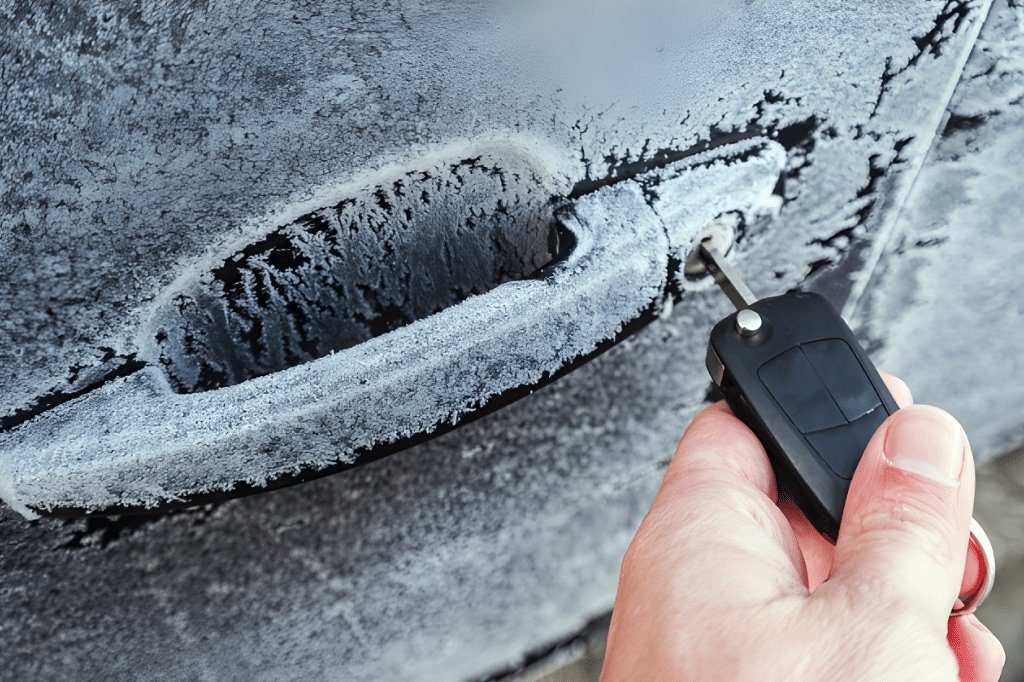 A Comprehensive Guide to Thawing and Preventing Frozen Car Locks Winter in the UK brings picturesque landscapes and festive cheer,