Van Security: Why You Need a Spare Key and How to Get One
Vans are the backbone of many businesses, used for transporting goods, equipment, and even serving as mobile offices. The security and reliability of your van are essential to keep your business operations running smoothly. One crucial aspect of van security is having a spare key. In this article, we'll explore the reasons why you need a spare key for your van and how to obtain one. We'll also discuss why We've Got The Key is your trusted partner for van key solutions.
The Importance of a Spare Key for Your Van
Minimising Downtime: Imagine being locked out of your van due to a lost or damaged key. This could result in costly downtime for your business, affecting your productivity and potential earnings. Having a spare key on hand can get you back on the road quickly.
Emergency Situations: Accidents happen. Keys can get lost or damaged unexpectedly. In emergency situations, a spare key can be a lifesaver, allowing you to continue your work without unnecessary delays.
Convenience and Peace of Mind: Knowing you have a spare key provides peace of mind. It gives you the convenience to share your van with trusted employees or family members without worrying about losing the only key.
Preventing Lockouts: Lockouts can be frustrating, time-consuming, and costly. A spare key helps you avoid these situations, ensuring that your business remains uninterrupted.
How to Obtain a Spare Key for Your Van
Contact a Professional Van Locksmith: Professional locksmiths, like We've Got The Key, specialise in automotive key services. They can cut and program spare keys for a wide range of van makes and models. These keys are tailored to your van's security system, ensuring seamless functionality.
Van Key Fob Replacement: If your van uses a key fob, locksmiths can replace or reprogram key fobs as part of their services. This includes the remote start and security features.
Transponder Van Key Programming: Many modern vans use transponder keys for added security. Professional locksmiths are equipped to program transponder keys, ensuring they work flawlessly with your van's computer system.
Van Key Diagnostic Services: If you're unsure of the condition of your van's existing key, key diagnostic services can assess its functionality and determine if it requires repair or replacement.
Why Choose We've Got The Key
We've Got The Key understands the unique needs of van owners, especially those who rely on their vehicles for business. Our experienced locksmiths are well-versed in van key solutions, ensuring that you have a reliable van spare key that matches your van's security system. We offer prompt services to get you back on the road and minimise downtime.
Van security is a vital aspect of your business operations. Having a spare key for your van is not just a convenience; it's a smart business decision that can prevent downtime, emergencies, and lockouts. Whether you're in need of a spare key, key fob replacement, or transponder key programming, We've Got The Key is your trusted partner for van key solutions. Contact us to secure your van and maintain the continuity of your business operations.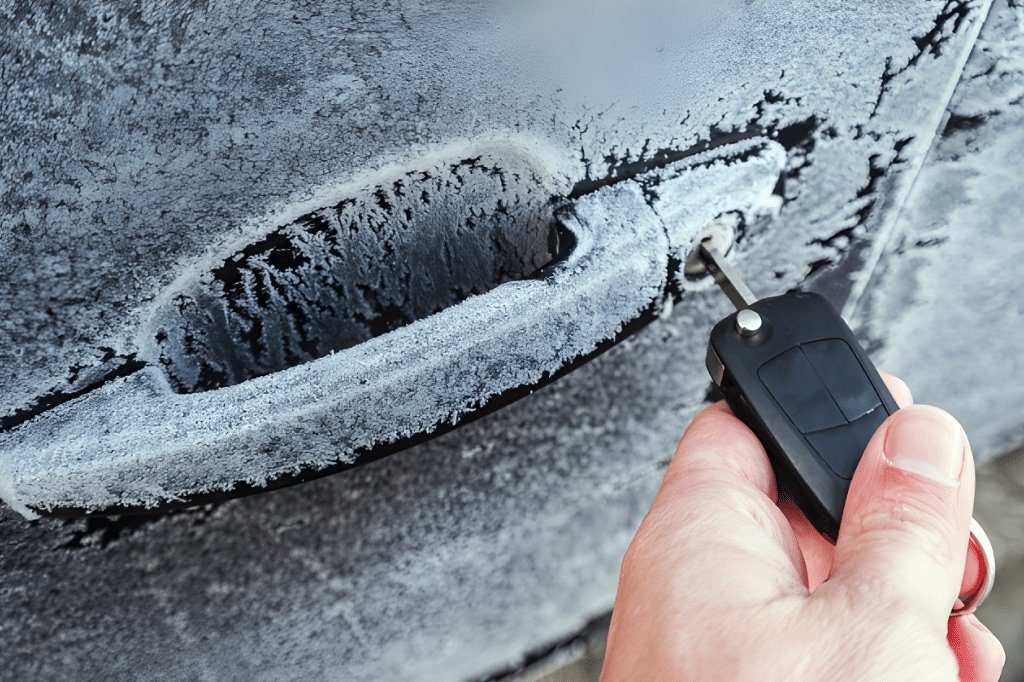 A Comprehensive Guide to Thawing and Preventing Frozen Car Locks Winter in the UK brings picturesque landscapes and festive cheer,