New car key – cutting and programming
Sometimes you may lose your car keys and the first thing you need to do is regain access to your car. This can only be done by a specialist, who has professional training. Also, you need special tools and equipment. Modern cars have a high level of protection, and even a specialist sometimes needs to make an effort to open the doors and restore access to the car. Can a locksmith unlock a BMW, Audi, Mercedes, or other high security modern car? Yes, of course. If you contact us, you can be sure that our professionals will complete the task.
Can a locksmith make a key for a Mercedes, BMW, and other brand vehicles?
After regaining access to your vehicle, you may need to generate a new key. A car key and, for example, apartment keys are completely different things, you must understand that. A car key always has a key fob that has programmed functions such as opening doors, opening the trunk, turning the alarm on and off, and others. Therefore, just cutting a new key is not enough – it also needs to be programmed so that it can perform all necessary functions.
How is a new car key made?
First, our technician needs to take measurements of the lock and make a new key. Our technician can do this on the spot after he opens your car and restores access. You do not have to waste time dismantling the lock and for a trip to the service centre – we do it for you. Next, our specialist will make a new key that will perfectly match the car lock.
The next step is car key programming. Key programming is carried out on special equipment – key programmers. Professional key programmers are complex devices with wide functionality. To work with the device, training and practice are required, without a programmer, knowledge and experience, it is impossible to program a new key.
To work with car security systems, you need to be trained and have special equipment, every specialist knows that. Therefore, we always tell our customers – do not try to solve the problem yourself. You will only waste time in vain, there is also a danger of damaging the car. If you have lost your car keys, call us immediately. If you're thinking: "Can a locksmith make an Audi key?", we answer – of course, yes!
We work with various types of vehicles
Our technicians are extensively trained and work with different types of vehicles. It can be a standard car, van, minibus or even a truck. We will open any car and make a new key for you. We work with almost all popular car brands – the full list can always be seen on our website. So if you ask where can I get a Peugeot car key cut? The answer will be – we have it.
There is an opinion that some car keys can only be ordered from the manufacturer. This is not true. This opinion is a delusion, because there are no restrictions for standard cars. Exceptions can only be unique car models that exist in one or few copies. Can a locksmith program a Ford key? Yes, of course, as well as keys from other brands.
Quick response – convenient service
Sometimes a lot depends on how quickly a specialist can come to a call and provide assistance. Our service centers are located throughout the country, so we can provide quality and fast service. This will save your time and allow you to deal with urgent matters. We value the time of our clients and our reputation, therefore we make all we can to solve your problems. We work seven days a week 24 hours a day, throughout the country.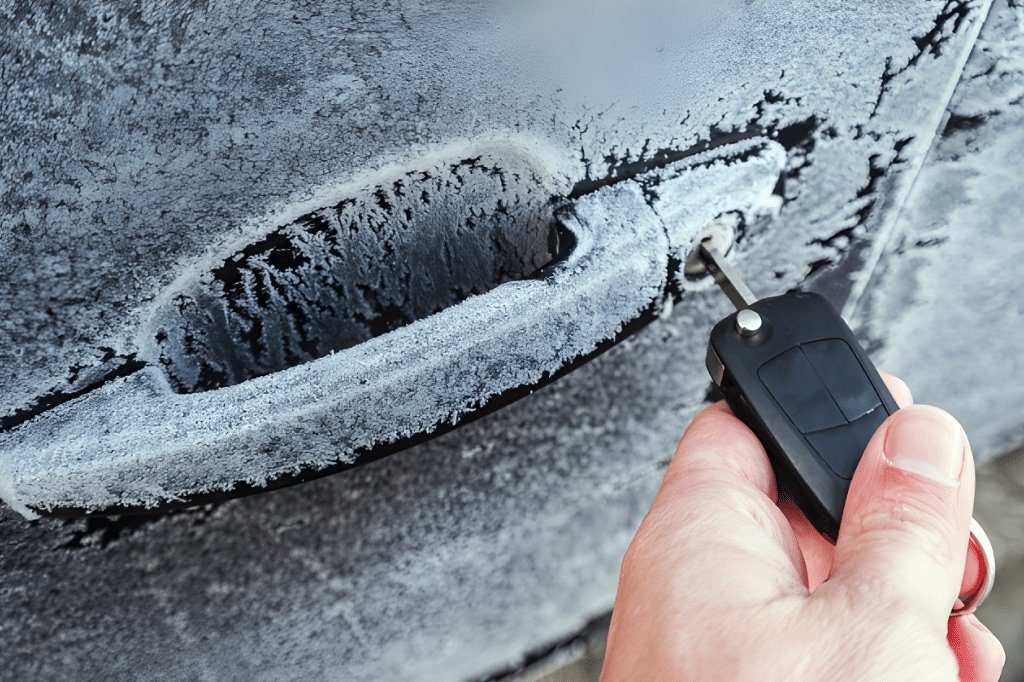 A Comprehensive Guide to Thawing and Preventing Frozen Car Locks Winter in the UK brings picturesque landscapes and festive cheer,