Interesting information about Locksmith profession
Interesting information about Locksmith profession
Without our qualified locksmiths there would be no We've Got The Key. From coding new and spare keys to air bagging doors open, our locksmiths are trained in every service we supply. Each locksmith trains for hours at our academy centre in Norwich to ensure they are confident and excelling in the services we supply to our clients. In this blog we answer some commonly asked questions by our clients on exactly the skills our locksmiths have and how they are able to assist them in a number of scenarios.
Can a locksmith program a car key?
Our locksmiths can program any key we own and order in from our suppliers. In our locksmith's vans they carry an array of key types for their jobs, along with transponder chips and further equipment to ensure they are able to cut a new set of keys or spare key to work with our client's car. Our locksmiths will simply be able to put the new transponder chip into the newly cut key. After this they are able to connect our programming system to the vehicle to sync up the newly cut key with the client's vehicle ensuring it works as well as their previous/main version.
Can a locksmith unlock my car?
Our locksmiths have a number of ways they are able to enter a car quickly and efficiently. All of our locksmiths train for hours at our own academy centre, based in Norwich on how to unlock a car door with lock picks. Another way our locksmiths are able to unlock a car door is by air bagging the door, our locksmiths will use this method if the lock is damaged or if they are struggling to pick the lock. A rarer option for our locksmiths to unlock the car is diagnostically. Opening a car diagnostically is only necessary for a few vehicles, mainly a Mercedes. This method is usually necessary when the vehicle has no boot lock, if it's a convertible or our locksmith doesn't have access to the boot.
Can locksmiths cut a spare key?
Our locksmiths are able to cut a spare key quickly and efficiently. They are able to do this by copying the original key the client owns. They will then be able to put a transponder chip and code into the spare key and sync that up with the car, allowing the client to have two fully functional keys. At We've Got The Key we are able to offer both a new set of car keys and spare keys in a much quicker process than a main dealership. We are able to offer a much quicker process due to the stock of keys we already store and have available as well as our locksmiths being able to go directly to our client's location, across the UK. When attempting to gain a new key from a dealership a person will have to go directly to the dealership (which can be difficult if they cannot access a vehicle) and they rarely have available car key stock, meaning a standard delivery time of a number of weeks before a client is able to get their new key.
Can a locksmith make a key without the original?
Whilst the process is longer than cutting a spare, our locksmiths are able to cut a new set of car keys, without the original version. Thanks to the vast array of key stock we hold, we are able to help a number of our clients in the situation where they've lost their original key. When out on the call, our locksmith will be able to cut the new key with their key cutting machine and then, via our coding system, sync up a transponder chip code and the client's car.
Can a locksmith open a car door?
Our locksmiths are well trained in opening a car door. We have experienced many occasions where a client has contacted us after their key blade has snapped when manually opening their vehicle door. Our locksmiths have various supplies and equipment for these situations. With their kit our locksmiths are able to safely extract the snapped blade. Our locksmiths are then able to cut a fresh key and open the car door. With more modern cars our locksmiths are also able to replace keys in a situation where the key battery has died. This can be a simple swapping of the old battery with a newer version or completely replacing the old key with a working version.
How can I become a locksmith at We've Got The Key?
Here at We've Got The Key we train all our qualified locksmiths in our training academy, based in Norwich. This training provides our locksmiths with the most up to date techniques and access to the latest diagnostic/programme software available. Our courses range from a 1 day course all the way up to our fully extensive 10 day course. The goal of the training course is to ensure our locksmiths have the essential knowledge and skills they will require for a career in the auto locksmith sector. Have we peaked your interested about our locksmith course? Click here to find out more!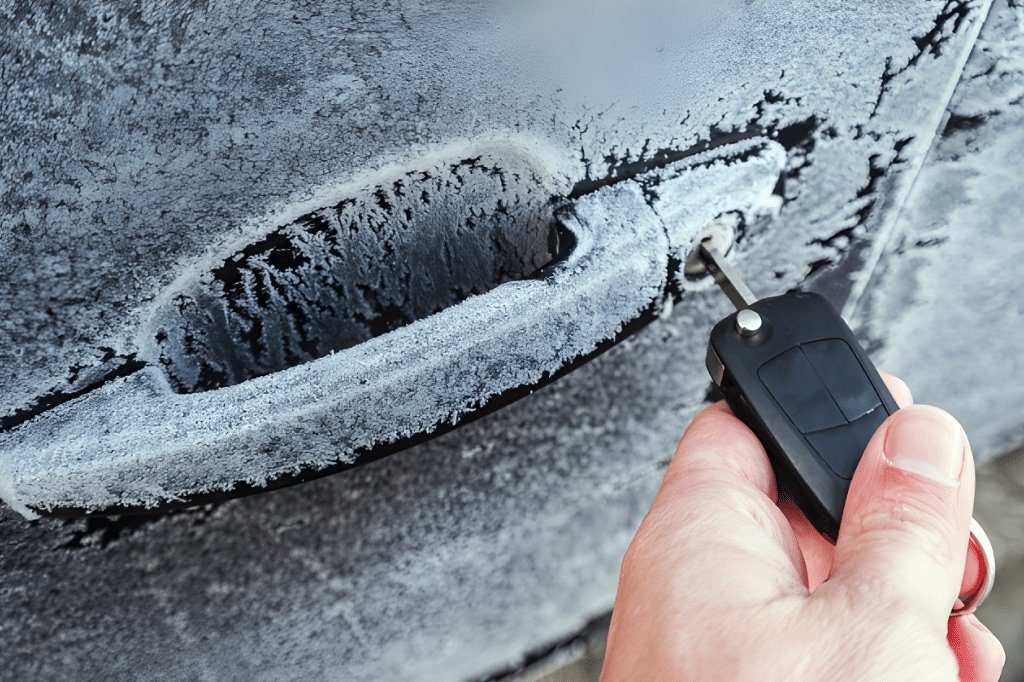 A Comprehensive Guide to Thawing and Preventing Frozen Car Locks Winter in the UK brings picturesque landscapes and festive cheer,