Volkswagen Car locksmiths near you 24/7.
Volkswagen car locksmiths
Our company is engaged in maintenance of Volkswagen cars and vans of almost all models.
Our locksmiths can help you if you have lost or broken your car keys. We can also help you if you have locked your keys inside your vehicle.
You can contact us 24/7 from anywhere in the UK and Ireland.
Volkswagen key replacement
We will help you with the replacement of the key for Volkswagen of almost any model. Just call or email us.
Professional auto locksmiths, Volkswagen
Volkswagen is one of the most popular brands in the world. These cars have been successful for many decades, they are valued for their functionality, reliability, and of course – for high-quality security systems. In recent years, the manufacturer has taken a number of serious steps to improve the security systems of its cars, much attention has been paid to the design of doors, as well as the design of windows, which makes it extremely difficult to break into, for example, a last Volkswagen Tuareg car. Both the software part and the electronic components are seriously improved, which prevents opening.
Self-opening- disastrous consequences
High quality security systems require professional work. Otherwise, there is a risk of damage to the vehicle. Bypassing complex security systems requires deep skills, experience and equipment, without which you will not be able to regain access to the car. Instead, you will only cause damage to the car, increase your future repair bill, and your own stress will also increase. Usually people try to get inside through the trunk or through the window, and it is the doors, windows and trunk that are most often affected. Such negative consequences can be avoided.
Volkswagen locksmith, UK – trust the professionals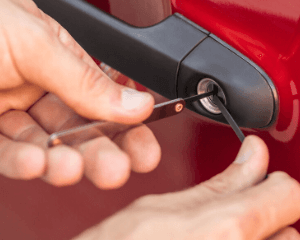 Professionalism, experience and skills are the best guarantee of success. Therefore, you should not open the car yourself. Instead, call us right away – our specialist will arrive at the scene of the incident in the shortest possible time and analyse the situation. After the diagnosis, the technician will enter the car using safe equipment without damaging the doors and other structural elements. You can contact us at any time, day or night, without days off and breaks. We work all year round to help our clients in difficult situations. Our employees constantly improve their qualifications and improve the level of professional skills.
We use only non-damaging methods to penetrate the car
Volkswagen key cutting is a service that is also needed. It is not enough just to provide full access to the car, you need to make a new key if the old one is lost. Even if the original key was forgotten in the car, you will still need an extra copy to avoid a repeat of this situation. We will manufacture and program a key that will reliably serve you for many years if you do not lose it. And if the loss does occur, you can always contact us, and we will help you get out of a difficult situation. We always offer our clients budget-friendly prices, fast and high-quality work. Please contact us at any time!