Peugeot Car locksmiths near you 24/7.
Our company is engaged in maintenance of Peugeot cars and vans of almost all models.
Our locksmiths can help you if you have lost or broken your car keys. We can also help you if you have locked your keys inside your vehicle.
You can contact us 24/7 from anywhere in the UK and Ireland.
We will help you with the replacement of the key for Peugeot of almost any model. Just call or email us.
Professional Peugeot locksmiths, UK
A Peugeot locksmith is a technician who can restore access to your vehicle if you have lost your keys or left them inside your vehicle. Our experts know all the nuances of Peugeot car security systems, and provide customers with comprehensive, professional support. Peugeot is one of the most recognizable European car brands with a strong presence in the UK. Like other modern vehicles, Peugeot cars have a serious security system that is improved with each generation. Therefore, in order to penetrate the car without damage, you need a real professional.
The latest equipment and professionalism
Successful penetration into a car requires not only training, experience and knowledge, but also modern equipment. Only if you have the equipment and skills, you can count on success. Therefore, if you encounter trouble – lost the keys or forgot them inside your car, you should immediately contact the professionals. You should not try to open the car on your own, with improvised tools and with the help of articles on the Internet. This will lead to negative consequences, such as damage to doors, door mechanisms, locks, and trunk. Scratches, dents, broken locks and broken glass – this is how independent attempts to solve a similar problem ends.
High level of training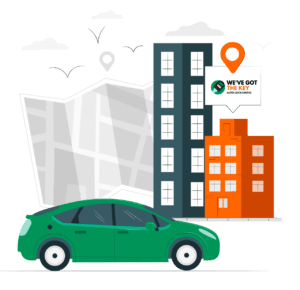 We provide our employees with qualified training with a lot of practical lessons. Our specialists gain vast experience already in the process of training in live situations and stressful conditions. We use only the latest working methods, advanced equipment and software. This opens up wide opportunities for working with security systems of various types. Each of our technicians who come to the call has all the necessary tools to solve problems of any complexity. The only exception is the production of new keys for Peugeot cars. Key cutting is carried out in our service centers throughout the country on high-tech equipment.
New keys for your car
Making new car keys is a necessary service that we recommend to all our customers. If you have lost your key, you will need a new one. If you forgot the key inside the car, after we restore access to the car, it would be very reasonable to order an additional key. So you can save yourself from trouble if a similar situation happens again in the future. We will produce a new key for you quickly and efficiently. After the key is made, we program it so that the new key performs all the functions of the original.
Affordable and quality service
We always meet the needs of our customers, providing convenient conditions for cooperation and a large number of service centers throughout the country. We offer affordable prices and a high level of service. Our specialist is ready to come to you at any time, day or night, without breaks and weekends. We operate 24 hours a day, serving people all over the UK all year round.
Efficient work with various car models
We work with vehicles of various brands and types, from trucks to cars. Each of our specialists has a live experience, as well as history and progress, which you can read. And we always provide our clients with full access to the personal information and history of the specialist who came to the call. Call us right now!