professional auto locksmith services
Auto Locksmiths in London
Here at We've Got The Key, we are an established auto locksmith business providing a full range of services for clients in London.
We understand the importance of friendly and sympathetic customer support, especially in a crisis. That is why all our call handlers are fully trained and ensure you are up to date on the progress of your locksmith as they travel to your location. 
Emergency Car & Van Locksmiths Covering London
Whether you have accidentally got your keys locked in a car or are struggling with a frozen lock, our emergency auto locksmiths are available 24 hours a day, seven days a week in London. 
Our emergency auto locksmiths travel out to your location and will always try to get to you within two hours of your initial call. 
Vehicle Access & Entry Experts London

Unable to access your vehicle? If you have managed to lock yourself out of your car or van in London, our auto locksmiths can help. 
When it comes to vehicle access, our specialist auto locksmiths employ a range of non-destructive entry methods, allowing for swift access. Our team also have experience with all makes and models, including BMW, Mercedes and Vauxhall. 
Replacement Vehicle Keys London

Losing a set of car keys can be a frustrating experience. At We've Got The Key, we offer a comprehensive range of replacement vehicle keys and our car locksmiths can often cut new keys on the spot. We also cut programmed remote keys at our many London sites, where we can individually programme new keys to work with your vehicle's security system. 
Alongside our replacement vehicle keys, we also provide a range of key fobs, key cards and transponder keys, and all with a 12-month guarantee.
Best auto locksmiths in London
London, the capital of Great Britain, is one of the most famous cities in the world. London has an extremely developed business activity and tourism. People from all over the world visit the British capital all year round. Transport infrastructure is an important component of people's daily life, tourism and business. Every car owner knows that no one is immune from losing the keys. Usually, the loss of keys is impossible to predict, and this occasion is always a surprise. In a situation where you cannot find the keys, there are two options – either you lost it or you forgot it inside the car. In any case, if this happens, you should immediately contact the car locksmith in London.
Emergency car opening specialist is a quick solution to the problem
Calling a safe car unlocking expert is an obvious step. But many people, under the influence of emotions, stress, and other factors, make the wrong decisions and try to get into the car. Breaking into a car on your own usually ends badly, since a person without training and skills does not know the algorithm of actions, does not have the knowledge and experience to successfully break into a car. In addition, for the safe and successful entry into the car, you need equipment tools. Usually, in such a situation, a person does not achieve success, but breaks the car – doors, windows, door locks.
Want to unlock your car yourself? Be prepared for the consequences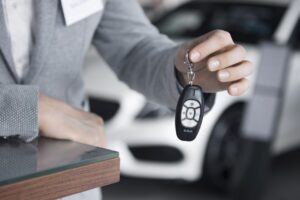 We always focus on this problem – you should not try to break into the car yourself. Moreover, modern cars have a complex protection system. Manufacturers are improving the design of cars and various security technologies to make it harder for intruders, who want to get access. When you turn to professionals, success is guaranteed. Each of our technicians is educated, deeply trained, and comes to the scene with all the right tools, equipment and skills. Therefore, penetration into the car occurs quickly and without damage.
Making and programming keys
Another important service that we always offer to our customers is car key cutting. London, Manchester, or any other city in the UK – we guarantee you quality service and affordable prices. Making a new key is a very important step, because if you lose the old key, you will not be able to use the car. After we make the key for you, the next one is car key programming. In London we have several service centers, so the production and programming of keys is fast. We always value the time and money of our clients.
Excellent qualifications and high professionalism of our employees
Each of our employees has the necessary qualifications, which is confirmed not only by experience and knowledge, but also by a certificate of completion of training. Training is conducted in live situations and non-standard conditions, therefore our experts gain a lot of experience already in the process of training. We value our reputation and are always open to our customers.
Our specialist is ready to go to you right now. We work all year round, without weekends, holidays or breaks. You can contact us day and night, and we will always help you. You can be sure that we will cope with any task. Our experts work with all types of cars, and over the years have accumulated vast experience.
We value the trust of our customers
When a technician arrives on a call, you can view his personal details, history, and other customer reviews of his work. To call an expert, you just need to contact us using one of the messengers listed on our website, or call us by phone and we will call you back.