professional auto locksmith services
Auto Locksmiths in Cardiff
Looking for car locksmiths in Cardiff that you can trust? 
At We've Got The Key, we are a leading auto locksmith business proud to provide quality services with understanding customer support to help those in a crisis. We offer our full range of services throughout Cardiff and will always try to have one of our auto locksmiths reach you within two hours of your initial call.
Emergency Car & Van Locksmiths Covering Cardiff
Whether you have locked yourself out of your car on the roadside or snapped your key in the ignition, our emergency auto locksmiths are available to help – 24 hours a day, seven days a week.
When faced with a crisis, we understand how important it is to have a friendly voice to guide you through the issue. At We've Got The Key, our call handlers are sympathetic and will keep you up to date on the progress of your locksmith as they travel to your location.
Vehicle Access & Entry Experts in Cardiff
Accidentally locking yourself out of your vehicle can be a frustrating experience. So if you require the assistance of emergency auto locksmiths to get you back in your car or van, then we can help.
Our team of auto locksmiths are skilled in several vehicle access methods that allow for non-destructive entry to your vehicle – ensuring you can be back on the road the very same day with no unnecessary delay.
Replacement Vehicle Keys Cardiff
Whether you require a spare key cutting in case of emergency or need to replace the one you have lost, our team of car locksmiths can help. At We've Got The Key, we can often cut replacement vehicle keys from the original on the spot. However, to replace programmed remote keys, we have to cut the key at one of our many locations situated around Cardiff.
All our replacement vehicle keys come with a 12-month guarantee while we also offer a full range of products, including key fobs, key cards and transponder keys.
Car locksmiths in Cardiff, UK
Cardiff is a major commercial and cultural center of Wales, which also has a developed tourist infrastructure. The widespread use of road transport is the norm for this region. Therefore, unpredictable situations are possible that can put your rest or business activity on hold. Losing your car keys is one of those unpredictable situations that can happen to any of us. You can never know in advance exactly when such an event will occur, but you can know what needs to be done in order to solve the problem quickly and minimize stress and negative consequences. The correct algorithm of actions is what you need.
Calling a professional is the right decision
The only correct solution is to call auto locksmiths. Cardiff is the largest city in Wales, where our company has a wide presence, so we can quickly come to your aid. All you have to do is make a call – we will clarify the details and send our specialist to you. Our expert will quickly arrive at the scene of the event, assess the situation and restore your access to the car. To penetrate the car, we use only methods that do not damage the structural elements of the car. This means that the burglary process goes quickly, without negative consequences and the need to repair the car after burglary.
Consequences of self-opening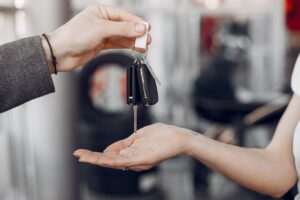 If a person makes the wrong decision at the beginning, when the loss of keys is detected, this usually entails negative consequences and the need for subsequent car repairs. We never recommend our customers to break into the car themselves or take any action of this type. This never ends in success, and always increases the number of problems. In addition, trying to get into the car yourself always increases the amount of money that will need to be spent on repairs in the future. Car and van locksmith in Cardiff is the only reasonable way to solve the problem.
Modern equipment and high qualification
Our professional car locksmiths use only the latest, safest methods and modern equipment to guarantee success. In addition, our employees undergo deep training and intensive practice in various stressful situations, which makes them universal experts. Each of our technicians has all the necessary documentation and certificates, which you can see. We work 24/7, without breaks, holidays and weekends, so that our customers can receive assistance and high-quality, professional service at any time.
Various types of services
In addition to no damage car emergency opening, you will also need new keys. Car key cutting in Cardiff, which is carried out by our company, is done quickly and efficiently. After we make a new key for you from the original blank, we will also do car key programming. Cardiff, or any other city in the UK, doesn't matter to us – we work throughout the country. Our service centers are located everywhere, and we have been providing our services for many years, having an excellent reputation and hundreds of positive reviews from our customers.