professional auto locksmith services
Auto Locksmiths in Bristol
In Bristol and need auto locksmith services?
At We've Got The Key, we are a national auto locksmith business proud to offer quality services with exceptional customer support. Our auto locksmiths will always attempt to be with you within two hours and try to resolve your car troubles on the spot. 
Emergency Car & Van Locksmiths Covering Bristol
Whether your keys are locked inside the car or have snapped in the ignition, our emergency auto locksmiths are here to help 24 hours a day, seven days a week.
We understand the value of reliable and sympathetic customer support, especially in a crisis. We train all our call handlers to manage your issue with care while ensuring you are kept up to date on the progress of your locksmith as they travel to your location. 
Vehicle Access & Entry Experts in Bristol
Locked your keys inside your vehicle? At We've Got The Key, our car locksmiths are experts when it comes to gaining vehicle access through fast and efficient non-destructive methods. We offer our vehicle access service for cars and vans of all makes and models, including BMW, Ford and Vauxhall.  
Replacement Vehicle Keys Bristol
Require a replacement vehicle key? Whether at home or by the roadside, our auto locksmiths can travel out to your location to cut you replacement vehicle keys on the spot. We can also cut programmed remote keys at our many sites throughout Bristol to ensure your new replacement vehicle keys work with your security system.
All our products come with a 12-month guarantee while we also offer a range of key fobs, key cards and transponder keys.
Best car locksmiths in Bristol
Bristol is a major port city in the UK, with a large business district. It also houses the headquarters of Imperial Tabacco, and other major companies. Many people living in Bristol City have busy business schedules and are not used to wasting time. Freedom of movement is also important. Therefore, if there are problems with the car, it affects the daily rhythm, breaks plans and leads to problems.
Losing keys is a serious problem
Losing keys happens quite often. The cause may be mere chance, but the consequences are inevitable. Being late for work, not being able to follow your daily routine, having to call a taxi or rent a car all create unnecessary hardship. Therefore, you need to immediately contact professional car locksmiths in Bristol. Your problem will be solved quickly and you will get access to the car. Our technicians have huge experience working with vehicles of various types. We always use only the latest equipment and safe lockpicks. Our technician will open your car without damage to the locks, windows, trunk or doors, quickly and efficiently. Car or van – locksmiths in Bristol have a high level of professionalism and real experience, so they can find a solution even in difficult situations.
Various types of service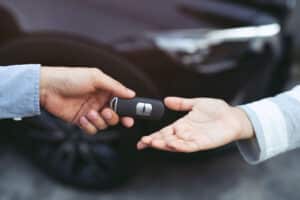 The company "We've got the key" allows a wide range of services. We will assist you to open the car, and afford car key replacement. Bristol is a big city with many car services, but only we offer this level of professionalism and quality of work. We will do everything quickly, and you can return to your business. Our employees constantly undergo additional training and improve their professional skills. Day and night, at any time, seven days a week, all year round our technicians help people. You can call us and be sure of a positive result. We do not take breaks for holidays so that you can get the best service at any time.
Perfect reputation of our company
Our company has a great reputation and compares favorably with competitors in many ways. Our service centers operate throughout the UK and Ireland, we have been working for many years and receive thousands of positive reviews. The main thing for us is customer care. When a technician arrives on a call, you can see his personal data, reviews, and history.
We work with various car brands and types
We work with all modern car manufacturers – Bentley, Rover, Ford, Renault, Vauxhall, Mercedes, BMW and many more. It can be a van or a passenger car – it doesn't make much difference for us. We will open your car quickly and without damage. You can contact us right now – if you need car penetration, programming or car key cutting in Bristol, just use one of the contacts. You can contact us via messenger or call the direct number – we will call you back. Our consultant will clarify all the details and your location, after which the technician will arrive at the scene as quickly as possible. Call us right now and you will get the best locksmith service!